FUNDRAISING WITH
COMEDY AT CLUB 54
"OVER 900 COMEDY NIGHT
FUNDRAISERS HOSTED 
IN THE LAST 12 YEARS!"
This is truly the Quickest, Easiest and Most Profitable 
Fundraising Concept in Ontario…Guaranteed!!
You keep 100% of the ticket money for your organization,
you'll bring in more total money than any other  fundraiser.
No Costs To You, No Work To Do and
No Up Front Expenses Whatsoever!
Perfect for all Charities, Schools, Sports Teams, Stag & Does, etc.
….that's how much money has been raised by local
sports teams and charities by using Club 54
OUR FUNDRAISING METHOD IS
AS EASY AS 1, 2, 3.
Here's how it works:
1.  You pick a  date for your fundraiser.  
2.  We print the tickets and set everything up. 
3.  You distribute the tickets to your people and start selling. 
It's that simple, there's nothing for you to do – 
your group sells the tickets and we do all the rest! 
IT CAN'T GET ANY EASIER!!!!
Your Profit:
You Keep 100% of the Ticket Revenue!
Email Us at club54@cogeco.ca
Our Fundraisers are so easy because WE DO ALL THE WORK, 
and YOU'LL HAVE ALL THE FUN!
Your volunteers and supporters will LOVE it!
Don't take our word for it – Please read a few testimonials:
Hi Gene & the Staff at Club 54,
What can we say? You made it possible for us to raise a ton of money (over $5000.00) for 
our sick friend. We are grateful beyond words! We will be back – and we will say nothing but 
good things about Club 54!
_____________________________
Hi Gene,
"We raised $3,500 for our football team…this is a fantastic way to fundraise! 
We'll definitely do it again next year. Thanks so much."
Annette D.
West Mountain Roughriders Minor Football Team
________________________
Just wanted to send a sincere thank-you for allowing us to hold our fundraiser at Club 54.  
We were able to raise around $2500 from ticket sales.  
We all had a great time and enjoyed the show.  Thanks again, it was greatly appreciated.
_____________________________
Hi Gene,
Thank you so much for helping Milton Magic Boys U10 Soccer Rep Team with the fundraiser.
It was a huge success.  In total we raised $2,253.00.  
Everyone loved the show and stayed after to dance.  
People were surprised how great the night club was.  
We all had an amazing time and will definitely return for another fun night out.
Susana
(Milton Magic Soccer)
____________________
Hi Gene,
  A huge thank you to you and all at Club 54 for making our fundraiser 
so easy and so much fun! 
  We raised $1700.00 from ticket sales.
  Hope to see you again next year!
  Many thanks,
N. MacLean
(Weekend to End Women's Cancers)
____________________
Hi Gene,
We just wanted to e-mail to say thank you for providing us with the opportunity 
to host our first fundraiser for Dance Ability. The fundraiser was so easy to organize thanks to Club 54. 
Everyone who came enjoyed the show and had a fantastic night, the comedians were great. 
With only three of us primarily selling tickets we raised $900 which we were very happy with!
Thanks again for your support, we would highly recommend this fundraiser to other groups!
Mallory R.
____________________
We had a fundraiser for my husband last Friday at Club 54.
It was AWESOME. We made tons of money on the tickets.
Thank you for providing us with such great venue, the show was hilariousJ)).
The whole night was a blast.
Thanks Again,
AgnesJ  
___________________________________________________
Hi Gene,
thanks for all your help, we raised a total of $1815.  We can not be more pleased.
Everything ran so smoothly and we owe it all to you.
Thank you for all your help . It is greatly appreciated.
Annetta
How it Works – It's as Simple as this:
You just call or email us and pick a date to have your Friday or Saturday Comedy Night. We custom print your tickets with your logo, you sell them – and 100% of the money from the ticket sales is yours. You can set either a $10 or $15 ticket price. YOU MAKE UP TO $15 PROFIT ON EACH TICKET SOLD!
What we do for you:
– We provide the comedians and a fully staffed comedy club
for a hilarious 90 minute show.
– We print and provide the custom made tickets for you to sell.
What you do:
– You and your group will sell tickets to the event (you set either a $10 or $15 ticket price).
– You keep 100% of the money from the ticket sales.
What your costs are:
– Absolutely no up-front costs!
Here's what you can make (at $15 a ticket):
If you sell 50 – you make $750
If you sell 100 – you make $1500.
If you sell 200 – you make $3000.
If you sell 500 – you make $7500.
You can raise thousands of dollars and have a blast while doing it – and you don't have to book a hall, hire the entertainment or print up tickets.
We take all the work, expenses and worries away.
Email Us at club54@cogeco.ca
PAST COMEDY SHOWS AND PERFORMERS:
MARC SINODINOS
Marc Sinodinos is the 2005 Canadian College Comedy Award Winner and he is considered to be one of the most original and well versed comics in Canada. Some people think he's offensive, some think he's a genius, most find him hilarious. Marc is known for having some of the most ridiculous and thought provoking material. Edgy, silly, unique and clever are just some words that describe one of the most requested comics in Canada.
GARY OWENS
Gary has been delighting audiences around North America for over 10 years. His good guy comic routine in a PG- rated easy going style has made Gary a fan favorite with audiences.
Ron Josol represents the new generation of comedy. With his modish comedy style and commanding stage presence, he is one of the hottest acts today.
Comedian Ron Josol has been entertaining audiences around the globe. To make sure that they're all laughing in their seats, Josol alters his material for every audience so that they can relate with what he's saying.
JASON ALLEN
"You guys can probably tell just by looking at me that I'm the outdoorsy type. And by outdoorsy, I do mean homeless."
With this joke, comedian Jason Allen begins his hilarious routine – don't miss this very funny up and comer on the Canadian comic scene!
Tony Vendetti is the original wise guy of stand up comedy. Tony stepped on a comedy stage for an amateur night in 1986 and has never looked back. In fact he was hired immediately to fill in for a comedian that had cancelled the weekend's engagement.
In the past seventenn years Tony has become one of Canada's top touring acts. His combination of material, charisma and razzamatazz has heldped him earn the respect of other comedians and employers alike. His ethnicity has also been a plus in Canada's multicultural environment. Tony loves to interact with the audience: always funny; never mean-spirited.
Tony Vendetti has appeared on Comedy at Club 54 more times than any other comic. He also appeared on Cooking with Comics and on CTV's annual Hospital for Sick Kids Telethon. Tony has also performed internationally in the USA, England and Dominican Republic and, of course, Italy.
RICK LEMIEUX
Rick Lemieux will have you falling off of your seat as he draws you into his world of zaniness.  High energy and a fantastic wit make this act a hard one to follow.  The jokes come hard and fast at the expense of his family, friends and better half – all feel Rick's comedic wrath!
Simon Rakoff is one of Canada's best known stand-up comedians. He has appeared across the country. He has been featured at many of the comedy festivals including Just For Laughs, The Winnipeg Comedy Festival and The Halifax Comedy Festival, Simon has also appeared on numerous Canadian television and radio programs. He is also a writer who is frequently hired to punch up television shows.
GLENN OTTAWAY
Glenn Ottaway brings with him almost twenty-five years of experience (and that's a lot of baggage!) in a wide variety of venues. Whether performing as a master of ceremonies, or a featured performer, he delivers entertainment. Employing quick paced comedy with a pre-eminent ability to make the audience feel welcome, his material bounces from "in-yer-face" to "laid-back" and keeps the audience members' minds twisting and spinning as they try to keep up with Glenn's off-kilter philosophies on life and living. Versatility is the key word when describing Glenn Ottaway. From social functions to "meetings with a message", Glenn Ottaway gives everyone a gift to remember – laughter!
DAVID GREEN
Punniest Comedian in Canada – Cogeco Tv
Since moving to Niagara Falls in 2007, this Nottingham born comedian has established himself as a staple in the Canadian entertainment scene. He would prefer to be a paper clip.
An award winning writer with numerous TV and festival appearances under his belt,  he now spends his time travelling the country spreading the joy like butter on crumpets.
Armed with quick wit and a dry British humour rumoured to be more refreshing than a moist towelette, his creative wordplay and silly stories always leave audiences wanting more.
Some call him brilliant, some call him odd, some don't call him at all. The loss of his phone has proven to be somewhat problematic.
RON VAUDRY
Quickly becoming a forerunner on the Canadian comedy scene. Ron has appeared on numerous television shows in Canada, The United States, and the UK, as well as many of the top Comedy Festivals around the world. An uncompromising master in his field of hard hitting social and political satire, Ron's reputation as a comic's comic has not detered audiences from enjoying his unique comedic perspective around the world,
"As hard-boiled and urban as any native New Yorker." – – The Scotsman
Aug 20 – Ron Vaudry (I had promised him two dates because he's coming from BC and the Friday was cancelled)
"Biting, sometimes cynical and almost always angry, he's mimicked but rarely mastered." – – The Sun.
"His rapier wit and existential angst shine through in his act like a dark beacon from hell." – – NOW Magazine.
"He has about as much vulnerability as a porcupine on amyl nitrate. Vaudry is funny and fun to watch." – – EYE Weekly.
Intelligent, witty and sardonic, Ron Vaudry is the thinking man's comedian. A satirical genius teetering precariously at the edge of comedy, Vaudry guides audiences through a series of hilarious, yet thought provoking political and social observations.
A favorite at both the Just For Laughs International Comedy Festival in Montreal and The Edinburgh Comedy Festival in Scotland, Ron has parlayed his standup success into headlining appearances at major comedy clubs on several continents. He is also a favourite at campuses across North America and the world.
His numerous television appearances include CBC's "COMICS!", Best of the Fest BBC3, "Comedy @ Club 54″, and "The Late Show" with Arsenio Hall. He has also been featured on several radio programs including CBC's "Madly Off In All Directions" and "Definitely Not The Opera."
Ron also plays many of the top comedy clubs and venues internationally.
Cynical, angry and always controversial, Ron is truly a talent to be savored
Casey Corbin's laid-back manner and friendly approach make him easy to watch. His observations on everyday life are thoughts we have but dare not express.
The comic has worked alongside many of the top acts in Canadian comedy, including Mike McDonald and Russell Peters, and in 2005 was personally chosen by Harland Williams to open his "Tasty Treats Tour" produced by the Just for Laughs Festival.
In 2007, he performed at the Montreal Just for Laughs Homegrown Talent Competition. He has performed at the CBC Halifax Comedy Festival and has hosted his own special on Comedy Now.
ROB MAILLOUX
"It is important to have comedy clubs that are willing to take a risk in booking comedians who have something to say," says Tyler Morrison (Creative Director of the Cottage Country Comedy Festival, touring partner of Rob). Enter Rob Mailloux, who not only believes this…but he's been banned from performing at Absolute Comedy Clubs and Yuk Yuk's for his vocal slayings. Curator and founder of the Dark Comedy Festival, Rob's been all over the country, has released a DVD My Mother Would Be Proud, among a host of other stellar credits.
SAT, DEC 10
Doors 8:30, Showtime 9:00 – 10:30 followed by Club 54's Dance Party
LARRY SMITH
Larry Smith is a natural born performer, starting his show business career with his first television appearance at the age of 4, on Romper Room.  Throughout his childhood into his teen years Larry was very active honing his skill participating in everything from high school radio, to acting, stand up, and play writing.  Larry then went on to the Theatre Arts program at Niagara College .
Larry made his Comedy debut on May 5th 1984 at Cracker's Comedy Club in Hamilton , Ontario .  His start as a professional comedian followed shortly there after moving from Cracker's to the, then new, Yuk Yuk's franchise.  After performing with Yuk Yuk's for 2 years, Larry forged out as an independent comedian, working toward establishing himself as a highly sought after headliner.
Larry has been working as headliner, and part of a comedy duo, for more the 16 years.  In that time he has made numerous radio and television appearances including Comedy at Club 54, Chaps Comedy, Cooking with Comics, CH TV, City TV, and the Comedy Network.  Larry has also toured extensively across North America, having covered most of Canada , and the Eastern United States .  Larry is very proud to have shared the stage with Sam Kinison, Gilbert Gottfreid, Blue Rodeo, Northern Pikes, among many other great performers.
STEVE COX
Don't go see Stephen Cox if you don't want to be blasted off your seat by his wacked-out brand of Canuck humour. Don't go see him if you don't want to see the funniest impression of Jean Chretien ever performed by anyone. And, don't go see him if you're not ready to suffer some serious face cramps and a case of buzzing ears from the mountain of laughter that will undoubtedly fill the comedy club…
BILL DAVERN
Bill Davern is one of Canada's finest and funniest impersonators.
Bill's impressions of Neil Diamond, Al Pacino, Marlon Brando, Johnny Carson and Jack Nicholson are sure to have you howling in your seats for more.
 JEFF LEESON
Jeff Leeson has been described as "The King of Crowd Work" and a "one of a kind performer" by his fellow comics. His off the cuff, improvisational, electrifying style leaves crowds not only wanting more, but stunned at what they just witnessed.
While a lot of comics work to hone and craft an act that they can deliver verbatim to audiences night after night, Jeff creates a brand new show every time based solely on the audience in front of him.
Jeff began his journey into comedy at the age of 14, and now 15 years later is one of the best and brightest comics on the professional circuit. The brilliant thing about Jeff's act is that no two shows are ever alike. His signature end of show "wrap-up", where he integrates all the audience members he has already talked to, has been described as "human fireworks". Jeff's stand up has been featured on Sirius/XM radio, The Bob & Tom Show (WGN), MTV, & iChannel, and his improvisational style made him the perfect fit to host "London Tonight with Jeff Leeson" (RogersTV) and "The Inside Joke" (iChannel).
KENNY ROBINSON
His irreverent, socially conscience, intelligent, opinionated and profane style of comedy has made him a fixture and favourite with comedy clubs, festivals, swingers conventions, radio, and television audiences for 3 decades.
Raunchy, energetic, sharp witted, and sharp dressed; Kenny Robinson is a one of a kind act. Not for the weak of heart or narrow minded. Kenny assaults your sensibilities and funny bone with unspoken truths.
DAVE PATTERSON
Dave has honed his funnycraft in various clubs in and around Ontario and Western New York. This Peterborough-raised comic has a personable, intelligent, sometimes subtle, but always likable stage persona.
Dave takes his audiences to the edge, but not quite over it, making them laugh at things they know they probably shouldn't. Whether ranting about family, relationships, or his continuing quest to try to get his life in order, Dave consistently gets audiences roaring and always leaves them entertained.
Dave has performed at the Laugh Resort, Absolute Comedy, Club 54, Corktown Comedy, and many other fine comedy venues.
GLENN OTTAWAY
Glenn Ottaway brings with him almost twenty-five years of experience (and that's a lot of baggage!) in a wide variety of venues. Whether performing as a master of ceremonies, or a featured performer, he delivers entertainment. Employing quick paced comedy with a pre-eminent ability to make the audience feel welcome, his material bounces from "in-yer-face" to "laid-back" and keeps the audience members' minds twisting and spinning as they try to keep up with Glenn's off-kilter philosophies on life and living. Versatility is the key word when describing Glenn Ottaway. From social functions to "meetings with a message", Glenn Ottaway gives everyone a gift to remember – laughter!
SIMON RAKOFF
Simon Rakoff is one of Canada's best known stand-up comedians. He has appeared across the country. He has been featured at many of the comedy festivals including Just For Laughs, The Winnipeg Comedy Festival and The Halifax Comedy Festival, Simon has also appeared on numerous Canadian television and radio programs. He is also a writer who is frequently hired to punch up television shows.
WES ZAHARUK
One of the most requested comedians at clubs, casinos and major corporations throughout the world. A madcap romp through comic insanity.  Using his off-beat sense of humour and wacky inventions he releases unbridled hilarity using props such as vacuums, whips and blowers. A veteran of nightclubs, concerts and corporate functions, Wes wows his audience with his crazy antics and comical crusades.
"Zaharuk is mad as a box of badgers"  – Toronto Sun
DAVE MARTIN
Born and raised in Toronto, Dave Martin began comedy in 1996 and believes anything can be made funny. Dave performed at the Late Night Danger Zone at the Just For Laughs festival in Montreal. In 2001 Dave received his own hour-long stand-up comedy special forComedy Now on CTV and The Comedy Network. In 2003 the National Film Board of Canada filmed a documentary on Toronto stand-up comics called The Next Big Thing which appeared on TV Ontario and The Biography Channel in The United States. Dave has also had numerous appearances on Laugh Attack on XM Satellite Radio and CBC/Sirius Satellite Radio. Most recently he made it to the Toronto finals of Last Comic Standing on NBC. Dave is a regular Yuk Yuk's performer from the East to the West Coast.
PAUL HAYWOOD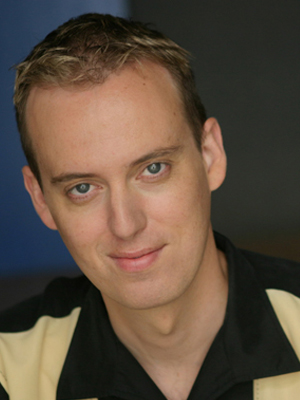 One is swept up by this instantly likeable looneytune, and kept by the depth of material and performance. Able to work clean, yet has tipped more than his share of sacred cows. Paul has been a fixture on the National scene since winning the Toronto YukYuks new talent search in 1998.
Since then he has shone among the best in the country; in his own "Comedy Now!" special airing on CTV and the Comedy Network, and been a smash hit at the Halifax Festival on CBC. Paul has headlined all across Canada and the Dominican Republic and can be heard on XM Satellite Radio.
BEN GUYATT
*** SPECIAL SOLO PERFORMANCE! ***
Having trained with "Second City" in Toronto and the Hamilton Players Guild, Ben Guyatt began his career as a professional comedian in 1980. Ben has performed in many hundreds of club, corporate, and TV shows over the past 30 years.
As a Master of Ceremonies there are few that can come close but unknown to many people, Ben Guyatt can also perform great stand-up comedy with his razor sharp tongue and hilarious interactive approach.
GERRY HALL
Taking the stage for the first time at the tender age of 42, Gerry Hall won a competition he didn't even know he was in and became a finalist in the Great Canadian Laugh Off for Hamilton, Ontario; repeating as a finalist again the next year.   Since then he has been a finalist in the Brantford's Rising Stars contest, London's Last Laugh competition, Brampton's Funniest Comic, and most recently he won Brampton's Last Line Standing contest.  Gerry has established a reputation as a clever joke writer who's work has been featured on iChannel and Sirius XM.  His relatable comedy makes him a desired performer at fundraisers while his absurd takes and expert misdirection have made him a favourite at comedy clubs throughout Ontario.  He apologizes for not being better looking.
RONNIE EDWARDS
Ronnie's wonderful sense of coolness and style enables him to stride on stage in a confident manner really befitting his talent. Whether performing on home soil or the other side of the Atlantic, Ronnie's streetwise humour enables him to bring a huge load of fun to wherever he goes. A cultural wonder, Ronnie's particularly keen perceptions on those around him come from his Canadian/Jamaican upbringing, you can't say that isn't just a little unique.
MARK MATTHEWS
Mark  has been performing stand up for 25 years and has appeared with Jerry Seinfeld, Gilbert Gottfried, and was the guest MC at the opening of Planet Hollywood with Bruce Willis. TV appearances include Comedy at Club 54, The Fruitopia Comedy Fest, Crystal Comedy Quest and the CBC show Comics.
JEFF ESTRELA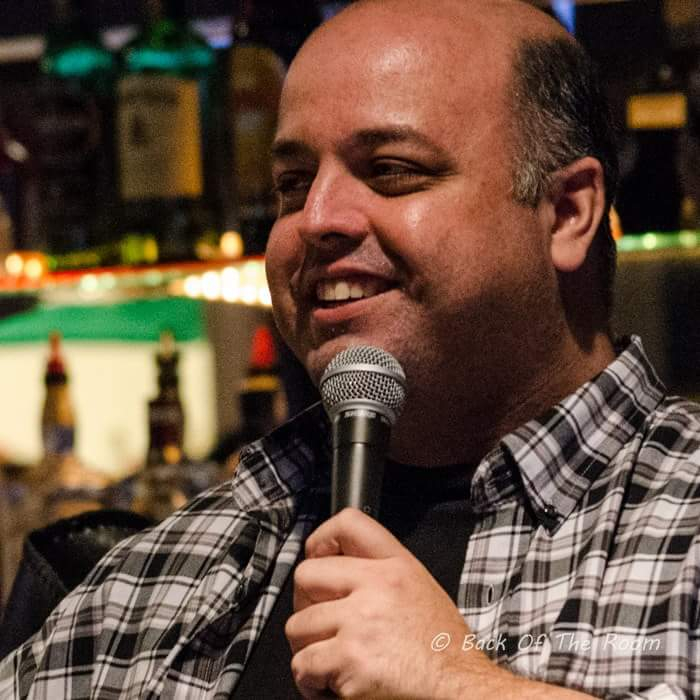 Ever wonder what happened to the chubby, nice guy down the street in your neighbourhood growing up?
Well look no further! He never moved away.
Jeff E brings a unique perspective on growing up first generation Canadian and failing to launch, while he discusses comical situations and life experiences that come with a 35 year old guy living at home with his Portuguese parents, or as he likes to call them, "roommates".  Jeff E has only been on the comedy scene for a year and half, and is known as the nicest guy in comedy, a title which he holds onto tightly and he will crush anyone that tries to take it from him.  His brand of humor is playful , lovable and cheeky all at once.  He lays it out there for all to see.
CHRIS QUIGLEY
A satirical approach to the seriousness of life with a "Dylan-esqe" style of writing, and hair to match! "Sharp wit and humour" with an "Off the Wall" funny view of what many disguise in themselves. Insightful humor, provoking the audience to "look at who lives next door". You may have seen him perform on CTV's Comedy Now ,Comedy at Club 54, as well as many performances at Fundraisers, Corporate Events and Comedy Festivals across Canada. An avid dog lover, Chris has performed with his dogs on Breakfast Television; performed at shows for the Canadian Kennel Club; and helped raise funds for animal shelters in need. A seasoned professional who performs comedy for his "love of the art" and just making people laugh!!!
Dubbed "The Super Hero of Comedy" by fellow comics, Paul McCallum has been tearing up stages at many well-known comedy clubs. His deep admiration for himself and his magnetism to chaotic life events create a perfect concoction for laughs.
ERIC JOHNSTON
Eric recently produced his own TV talk show called "Anytime with Eric Johnston" featuring celebrity guests, stand up comedy, sketch comedy and more. Most recently he was invited to The World Famous Comedy Store in L.A. for the second year in a row where he performed alongside world-renowned comedians including fellow Canucks Russell Peters, Tom Green and Jeremy Hotz. Eric continues to hone his craft as both working actor and comedian.
NICK RIZZI
Growing up with cerebral palsy, Nicholas Rizzi had it harder than most people. But that never discouraged him from making people laugh and smile.
Nicholas started doing stand-up comedy in 2005.  Going from stage to stage, he crafted his material from true life events that landed him several spots opening for MadTV's Bobby Lee, and SNL's Tim Meadows. He was also a first place winner in the Bing Bang Bong You're Gone Gong competition and a finalist In Hamilton's Search For The Next Top Comic. Ten years later he is still hitting the stage making audiences feel guilty for laughing at him. But like a fine wine, his jokes are an acquired taste.
MUNISH JOSHI