Guaranteed to Have You
Laughing Out Loud!
(Scroll down for the Show Schedule)
There's Live Stand-Up Comedy every Friday and Saturday at Club 54 preceding the Dance Party. Your host is Canada's # 1 insult comic –  Ben Guyatt!
(Please scroll down for 2 for 1 Passes and to see the Show Schedule for Upcoming Feature Comics).
Each week nightclub impresario Gene Quondamatteo brings to Burlington the absolute best comedians from across North America – as seen in Las Vegas, Atlantic City, New York and Los Angeles as well as on television, including The Tonight Show, David Letterman, Conan O'Brien, HBO, A&E and of course 'Comedy at Club 54' – the television series!
The 'Comedy at Club 54' television series has been broadcast locally on CHCH TV and nationwide on The Comedy Network.
Tickets for the show are $15 at the door, however you can get 2 for 1 or half price admission (see below to print out a VIP Pass).
Tickets include admission to the Club 54 Dance Party After Party following the show from 10:30pm 'til 2:00am.
Your WEEKLY Host
BEN GUYATT
Having trained with "Second City" in Toronto and the Hamilton Players Guild, Ben Guyatt began his career as a professional comedian in 1980. Ben has performed in many hundreds of club, corporate, and TV shows over the past 30 years.
As a Master of Ceremonies there are few that can come close but unknown to many people, Ben Guyatt can also perform great stand-up comedy with his razor sharp tongue and hilarious interactive approach.
***
***
Here's Your 2 for 1
VIP PASS:
Print this valuable Email Pass
(right click on the EMAIL PASS and then left click 'Print…').  
This pass is valid for any show night this week:
________________________________________
Here's the Show Schedule
(Ben Guyatt is your Host and the
following comics are the Show Headliners)
Note: Admission to the Comedy Show includes Admission to the Dance Party following the show
FRI & SAT, APRIL 14 & 15
Doors 9:00, Showtime 9:30-10:45 followed by Club 54's Dance Party
JEFF ESTRELA
Ever wonder what happened to the chubby, nice guy down the street in your neighbourhood growing up?
Well look no further! He never moved away.
Jeff E brings a unique perspective on growing up first generation Canadian and failing to launch, while he discusses comical situations and life experiences that come with a 35 year old guy living at home with his Portuguese parents, or as he likes to call them, "roommates".  Jeff E has only been on the comedy scene for a year and half, and is known as the nicest guy in comedy, a title which he holds onto tightly and he will crush anyone that tries to take it from him.  His brand of humor is playful , lovable and cheeky all at once.  He lays it out there for all to see.
FRI & SAT, APRIL 28 & 29
Doors 9:00, Showtime 9:30-13:00 followed by Club 54's Dance Party
ROB MAILLOUX
"It is important to have comedy clubs that are willing to take a risk in booking comedians who have something to say," says Tyler Morrison (Creative Director of the Cottage Country Comedy Festival, touring partner of Rob). Enter Rob Mailloux, who not only believes this…but he's been banned from performing at Absolute Comedy Clubs and Yuk Yuk's for his vocal slayings. Curator and founder of the Dark Comedy Festival, Rob's been all over the country, has released a DVD My Mother Would Be Proud, among a host of other stellar credits.
FRI & SAT, MAY  19 & 20
Doors 9:00, Showtime 9:30-10:45 followed by Club 54's Dance Party
KENNY ROBINSON
His irreverent, socially conscience, intelligent, opinionated and profane style of comedy has made him a fixture and favourite with comedy clubs, festivals, swingers conventions, radio, and television audiences for 3 decades.
Raunchy, energetic, sharp witted, and sharp dressed; Kenny Robinson is a one of a kind act. Not for the weak of heart or narrow minded. Kenny assaults your sensibilities and funny bone with unspoken truths.
 FRI & SAT, MAY 26 & 27
Doors 9:00, Showtime 9:30-10:30 followed by Club 54's Dance Party
STEVE COX
Don't go see Stephen Cox if you don't want to be blasted off your seat by his wacked-out brand of Canuck humour. Don't go see him if you don't want to see the funniest impression of Jean Chretien ever performed by anyone. And, don't go see him if you're not ready to suffer some serious face cramps and a case of buzzing ears from the mountain of laughter that will undoubtedly fill the comedy club…
FRI & SAT, JUNE 2 & 3
Doors 9:00, Showtime 9:30 – 10:30 followed by Club 54's Dance Party
MARK MATTHEWS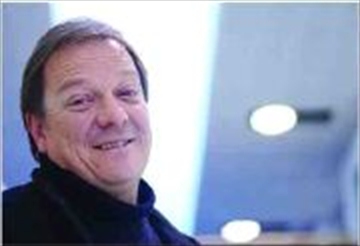 Mark  has been performing stand up for 25 years and has appeared with Jerry Seinfeld, Gilbert Gottfried, and was the guest MC at the opening of Planet Hollywood with Bruce Willis. TV appearances include Comedy at Club 54, The Fruitopia Comedy Fest, Crystal Comedy Quest and the CBC show Comics.
FRI & SAT, JUNE 9 & 10
Doors 9:00, Showtime 9:30 – 10:30 followed by Club 54's Dance Party
PAUL HAYWOOD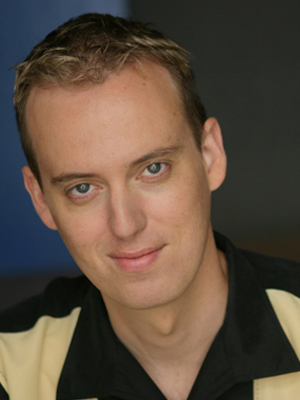 One is swept up by this instantly likeable looneytune, and kept by the depth of material and performance. Able to work clean, yet has tipped more than his share of sacred cows. Paul has been a fixture on the National scene since winning the Toronto YukYuks new talent search in 1998.
Since then he has shone among the best in the country; in his own "Comedy Now!" special airing on CTV and the Comedy Network, and been a smash hit at the Halifax Festival on CBC. Paul has headlined all across Canada and the Dominican Republic and can be heard on XM Satellite Radio.
FRI & SAT, JUNE 16 & 17
Doors 9:00, Showtime 9:30 – 10:30 followed by Club 54's Dance Party
DAVE MARTIN
Born and raised in Toronto, Dave Martin began comedy in 1996 and believes anything can be made funny. Dave performed at the Late Night Danger Zone at the Just For Laughs festival in Montreal. In 2001 Dave received his own hour-long stand-up comedy special forComedy Now on CTV and The Comedy Network. In 2003 the National Film Board of Canada filmed a documentary on Toronto stand-up comics called The Next Big Thing which appeared on TV Ontario and The Biography Channel in The United States. Dave has also had numerous appearances on Laugh Attack on XM Satellite Radio and CBC/Sirius Satellite Radio. Most recently he made it to the Toronto finals of Last Comic Standing on NBC. Dave is a regular Yuk Yuk's performer from the East to the West Coast.
FRI & SAT, JUNE 23 & 24
Doors 9:00, Showtime 9:30 – 10:30 followed by Club 54's Dance Party
BILL DAVERN
Bill Davern is one of Canada's finest and funniest impersonators.
Bill's impressions of Neil Diamond, Al Pacino, Marlon Brando, Johnny Carson and Jack Nicholson are sure to have you howling in your seats for more.
FRI & SAT, JUNE 30 & JULY 1
Doors 9:00, Showtime 9:30 – 10:30 followed by Club 54's Dance Party
SIMON RAKOFF
Simon Rakoff is one of Canada's best known stand-up comedians. He has appeared across the country. He has been featured at many of the comedy festivals including Just For Laughs, The Winnipeg Comedy Festival and The Halifax Comedy Festival, Simon has also appeared on numerous Canadian television and radio programs. He is also a writer who is frequently hired to punch up television shows.
FRI & SAT, JULY 7 & JULY 8
Doors 9:00, Showtime 9:30 – 10:30 followed by Club 54's Dance Party
DAVE PATTERSON
Dave has honed his funnycraft in various clubs in and around Ontario and Western New York. This Peterborough-raised comic has a personable, intelligent, sometimes subtle, but always likable stage persona.
Dave takes his audiences to the edge, but not quite over it, making them laugh at things they know they probably shouldn't. Whether ranting about family, relationships, or his continuing quest to try to get his life in order, Dave consistently gets audiences roaring and always leaves them entertained.
Dave has performed at the Laugh Resort, Absolute Comedy, Club 54, Corktown Comedy, and many other fine comedy venues.
FRI & SAT, JULY 14 & 15
Doors 9:00, Showtime 9:30-10:45 followed by Club 54's Dance Party
RONNIE EDWARDS
Ronnie's wonderful sense of coolness and style enables him to stride on stage in a confident manner really befitting his talent. Whether performing on home soil or the other side of the Atlantic, Ronnie's streetwise humour enables him to bring a huge load of fun to wherever he goes. A cultural wonder, Ronnie's particularly keen perceptions on those around him come from his Canadian/Jamaican upbringing, you can't say that isn't just a little unique.
FRI & SAT, JULY 21 & 22
Doors 9:00, Showtime 9:30-10:30 followed by Club 54's Dance Party
GERRY HALL
Taking the stage for the first time at the tender age of 42, Gerry Hall won a competition he didn't even know he was in and became a finalist in the Great Canadian Laugh Off for Hamilton, Ontario; repeating as a finalist again the next year.   Since then he has been a finalist in the Brantford's Rising Stars contest, London's Last Laugh competition, Brampton's Funniest Comic, and most recently he won Brampton's Last Line Standing contest.  Gerry has established a reputation as a clever joke writer who's work has been featured on iChannel and Sirius XM.  His relatable comedy makes him a desired performer at fundraisers while his absurd takes and expert misdirection have made him a favourite at comedy clubs throughout Ontario.  He apologizes for not being better looking.
FRI & SAT, JULY 28 & 29
Doors 9:00, Showtime 9:30-10:30 followed by Club 54's Dance Party
Dubbed "The Super Hero of Comedy" by fellow comics, Paul McCallum has been tearing up stages at many well-known comedy clubs. His deep admiration for himself and his magnetism to chaotic life events create a perfect concoction for laughs.
Doors 9:00, Showtime 9:30-10:45 followed by Club 54's Dance Party
DAVID GREEN
Punniest Comedian in Canada – Cogeco Tv
Since moving to Niagara Falls in 2007, this Nottingham born comedian has established himself as a staple in the Canadian entertainment scene. He would prefer to be a paper clip.
An award winning writer with numerous TV and festival appearances under his belt,  he now spends his time travelling the country spreading the joy like butter on crumpets.
Armed with quick wit and a dry British humour rumoured to be more refreshing than a moist towelette, his creative wordplay and silly stories always leave audiences wanting more.
Some call him brilliant, some call him odd, some don't call him at all. The loss of his phone has proven to be somewhat problematic.
FRI & SAT, AUG 11 & 12 
Doors 9:00, Showtime 9:30 – 10:30 followed by Club 54's Dance Party
LARRY SMITH
Larry Smith is a natural born performer, starting his show business career with his first television appearance at the age of 4, on Romper Room.  Throughout his childhood into his teen years Larry was very active honing his skill participating in everything from high school radio, to acting, stand up, and play writing.  Larry then went on to the Theatre Arts program at Niagara College .
Larry made his Comedy debut on May 5th 1984 at Cracker's Comedy Club in Hamilton , Ontario .  His start as a professional comedian followed shortly there after moving from Cracker's to the, then new, Yuk Yuk's franchise.  After performing with Yuk Yuk's for 2 years, Larry forged out as an independent comedian, working toward establishing himself as a highly sought after headliner.
Larry has been working as headliner, and part of a comedy duo, for more the 16 years.  In that time he has made numerous radio and television appearances including Comedy at Club 54, Chaps Comedy, Cooking with Comics, CH TV, City TV, and the Comedy Network.  Larry has also toured extensively across North America, having covered most of Canada , and the Eastern United States .  Larry is very proud to have shared the stage with Sam Kinison, Gilbert Gottfreid, Blue Rodeo, Northern Pikes, among many other great performers.
AUGUST 18/19 – STEVE COX
AUGUST 25/26 – MARK MATTHEWS
SEPT. 1/2- TBA
SEPT. 8/9 – GLENN OTTAWAY
SEPT. 15/16 – SIMON RACKOFF
SEPT. 22/23 – WES ZAHARUK
SEPT. 29/30 – DAVE MARTIN
OCT. 6/7 – PAUL MCCALLUM
OCT. 13/14 – BILL DAVERN
Check back every week for more upcoming shows!